Depuis 1992, dans On ze rocks, il y a bien sûr du rock " tout à fond", mais aussi de la pop, de la folk, des interviews, des sessions live en direct, l'avenir du rock, le glorieux passé et quelques bêtises... C'est tous les lundis dès 19h30 sur le 96.2 fm dans la région d'Orléans, ou sur ce site en direct live ...
Keep on rockin' !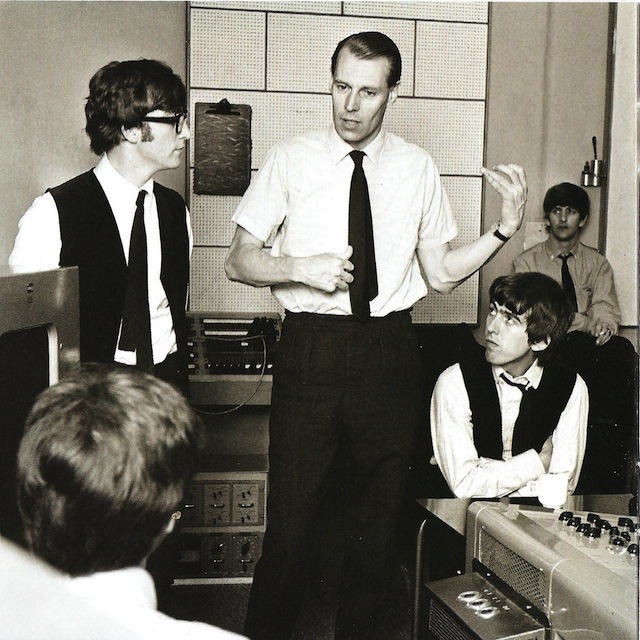 Il fut le seul véritable 5ème Beatle, le grand frère, l'esthète baroque, le musicien de l'ombre et le traducteur sonore de leurs délires psychédéliques.
Un artiste majeur célébré ici par des archives, parfois inédites.
Split squad " put it down "
the Beatles " seventeen "
the Beatles "don't bother me "
the Beatles "I me mine "
the Beatles "a hard day's night"
Roy orbison " only the only"
the Beatles "please please me"
the Beatles "how do you do"
George Martin orchestra " and i love her"
the Beatles "yesterday"
Bernard herman " psycho theme "
George martin " eleanor Rigby strings"
the Beatles "eléanor Rigby"
the Beatles " a day in a life"
Beethoven " sonate au clair de lune"
the Beatles "because"
the Beatles "lovely rita"
the Beatles "in my life"
the Beatles " strawberry fields forever"
the Beatles "I'm the warlus"
George Martin orchestra feat. Lennon " I should have known better "
George Martin orchestra " elephant and castles"
Ella Fitzgerald " can't buy me love"
Robin Williams & Booby Mc Ferrin " come together"
Paul Mccartney " beautiful night"
the Beatles " We can't work it out"
Sean Connery " In my life"
Aldous Harding " stop your tears"